About Us
Tailgater Rewards encourages sports fans to purchase their tailgating gear and earn points that convert to cash in support of their favorite school(s) athletic programs. The joy that people get from gathering together for a sporting event grows deeper every year.
We want to make sure that booster clubs continue to thrive as money gets cut from high school and college athletic programs. Tailgater Rewards Members can allocate the points generated from purchases for one or two athletic programs. Platinum Members get additional benefits and double the points generated from purchases. If you enter in your booster club number, you may be able to generate points with that club.
The TailgaterRewards.com e-store allows loyal fans to support their team by purchasing a wide variety of licensed and unlicensed sports and tailgating gear. In the store, fans will find items like...
Spirit Wear
Grills
Coolers
Auto Accessories
Games...and much more!
We encourage you to write us for any suggestions or questions - support@TailgaterRewards.com
To all of you, from all of us at TailgaterRewards.com - Thank you and Tailgate Forever!!
Tailgating News
Q&A with Tailgate 500 | A Game for Tailgaters BY Tailgaters!
Wednesday, April 17, 2013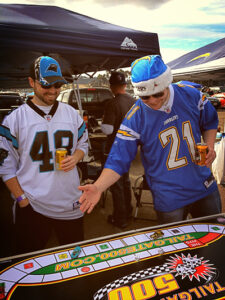 InsideTailgating.comFor the first time ever, tailgating, STOCK CAR RACING, and board games have crossed paths for a fun new way to bond with your buddies during tailgating or at home....
Read More →
5 Essential Country Concert Tours for Tailgating in 2013
Wednesday, April 3, 2013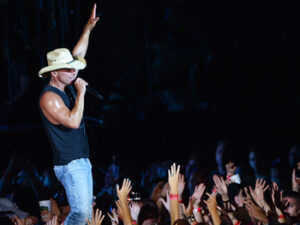 InsideTailgating.comWe at Inside Tailgating never want to stop tailgating. We tailgate for games, we bring tailgating into our homes, and of course we seek out every concert that is friendly...
Read More →
Find Great Tickets to Great Events with Seat Geek
Thursday, March 28, 2013
InsideTailgating.comSometimes it can be very painful process to get tickets for concerts and events. A lot of people use their favorite ticketing sites and that can work on some occasions....
Read More →
CAROLINAS CORNHOLE TOUR 2013 TOURNEY 08
Tuesday, May 14, 2013
  #CCT2013 Tourney 8 will be held @ Dirty Don's Oyster Bar & Grill in North Myrtle Beach at Barefoot Resort Marina!! This will be a random draw, double elimination...
Read More →
Tour in Review: A 'Funky' Old Shack
Monday, May 13, 2013
The Carolinas Cornhole Tour 2013 is nearing the mid-way point and this past weekend in Cary, North Carolina was sensational to say the least.There were some very exciting events, even...
Read More →
Tuesday, April 30, 2013
The Carolinas Cornhole Tour 2013 rolled on the 'university' area right here in Charlotte this past weekend and managed to get both Challenge 4 and Tourney 5 in the books...
Read More →